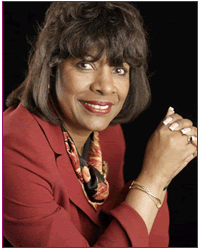 Dr. Victoria E. Jones—Author, Speaker, Coach, Business Executive. Dr. Jones leads conferences and retreats aimed at developing spiritual and professional growth for women. Participants of events led by Dr. Jones describe their experience as transformational in deepening their relationship with the Lord. Through extensive leadership development experience and expertise, she also leads leadership conferences focused on developing and enhancing leadership skills and capabilities. These conferences teach leaders how to shape strategy, build talent and get business results.
Dr. Jones founded Women in Christ in 2000 in Detroit, Michigan and expanded nationally into Victorious Women Ministries is 2011. Dr. Jones is founder and president of Victorious Women Ministries. Proceeds from events hosted by Victorious Women are used to support families in need. The Christmas Blessing Project is funded through donations and supporters of Victorious Women Ministries. Dr. Jones is affiliated with North Ridge Community Church in Cave Creek, Arizona. In addition, she and her husband David R. Jones are members of Peoples Community Church in Detroit Michigan.
Her scriptural context is: Finally, my brethren, be strong in the Lord and in the power of His might. ~Ephesians 6:10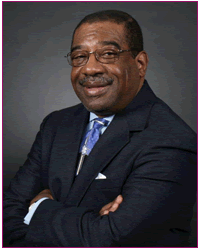 David R. Jones has 25 years of progressive and responsible spiritual experience. David will be responsible for business development, marketing, promotion, and all daily aspects of running the business. He graduated from University of Arkansas at Pine Bluff with a Bachelor of Arts Degree in Sociology.
Following graduation in 1972, David worked for General Motors Corporation in various managerial capacities with experience in Purchasing and Supplier Quality and Quality Systems. David retired in 2008 after a successful and fulfilling career.
In 1988, David joined People's Community Church (PCC) and has served the Lord in capacities including the Trustee Board as well as the Men's Usher Board. David has been a strong supporter of the PCC Brotherhood, which supports a variety of the needs of the church. Based upon David's strong commitment to God's purpose for his life in addition to his managerial experiences, he is well prepared to lead the day-to-day operations of the organization.
David is committed to his alma mater University of Arkansas at Pine Bluff where he serves as the Vice President of the Alumni Association and is also President of the Detroit Alumni Chapter. His vision is to provide financial support related to scholarship funding. David has a passion for academic excellence and truly believes that education is the great differentiator in making a significant impact on the community at large. Through his leadership, David has raised several thousand dollars for scholarship funding to support those students with the desire to attend college; however, due to life circumstances, are not financially able.
David is also committed to Victorious Women and strives to support solutions to address the needs as identified through the ministry. He works diligently to listen to God's voice and aligning with the goals and objectives of this ministry. David and Victoria see this ministry as a team effort and work together collaboratively to fulfill the mission of Victorious Women.